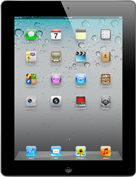 We asked you to send us videos about your favorite WhyPower activities and, wow, did you send us a LOT of entries! Thanks to everyone who participated and made this the most entered video contest in Whyville history!
Our friends over at Power Across Texas, the sponsor of the contest, picked bObami as the Grand Prize winner. As the Grand Prize winner, bObami has won a brand new iPad 3 and 2000 Pearls!
Videos submitted by these four citizens -- cbeatles, d3sired, starkool, and xXibemeXo -- were selected as Honorable Mentions. As such, these citizens will have links to their videos featured on the Power Across Texas web site and have been awarded 1000 Pearls each! (Want a look at the top 5 videos? Click here for links to them)
Finally, as a 'thank you' to all those who entered the contest, anyone who submitted a qualifying video has been awarded 500 Pearls.
Thank you all for such a great contest. We can't wait to see what you come up with next!