Our SPIKEY-20 epidemic is the topic of a presentation at the STEM For All Video Showcase!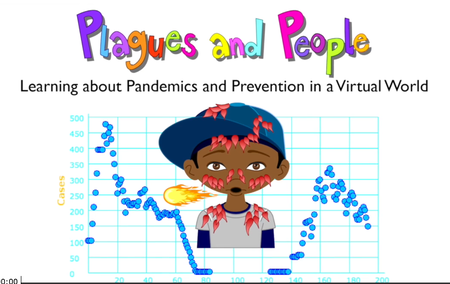 Check out how your participation has contributed to education research and practice. Click on the

button under the video to help us win the Public Choice Award!
Chatting in Whyville
You are visiting as a Guest, and only registered users can chat in Whyville. When you visit a chat room, you won't see any other chatters.

TIP!!! How do I add someone to my Address Book?:



If you're in a chat room with someone, double-click on their face and select 'Add as Friend'. It's that easy! If you're not in chat, visit City Hall and look up your friend in the City Records. Then, click on his/her head to send him/her ymail. A box will appear saying 'Add to my address book.' Check that box, send the ymail, and you are done.
We realize not all Whyvillians know and understand the rules for chat in Whyville, so we've instituted the Chat License. You can read all about it at: The Whyville Times.

You'll need to earn your Chat License before you can chat. (You'll also earn 150 clams when you do!)

---

Mood

:

--None--




Lost? Click here to take the tutorial!
| | | | |
| --- | --- | --- | --- |
| LOST? MEET UP WITH A GUIDE FOR A TOUR IN THE WELCOME LOUNGE. | TELL YOUR FRIENDS ABOUT WHYVILLE! | | |
You've won a reward for logging in today!
You won: